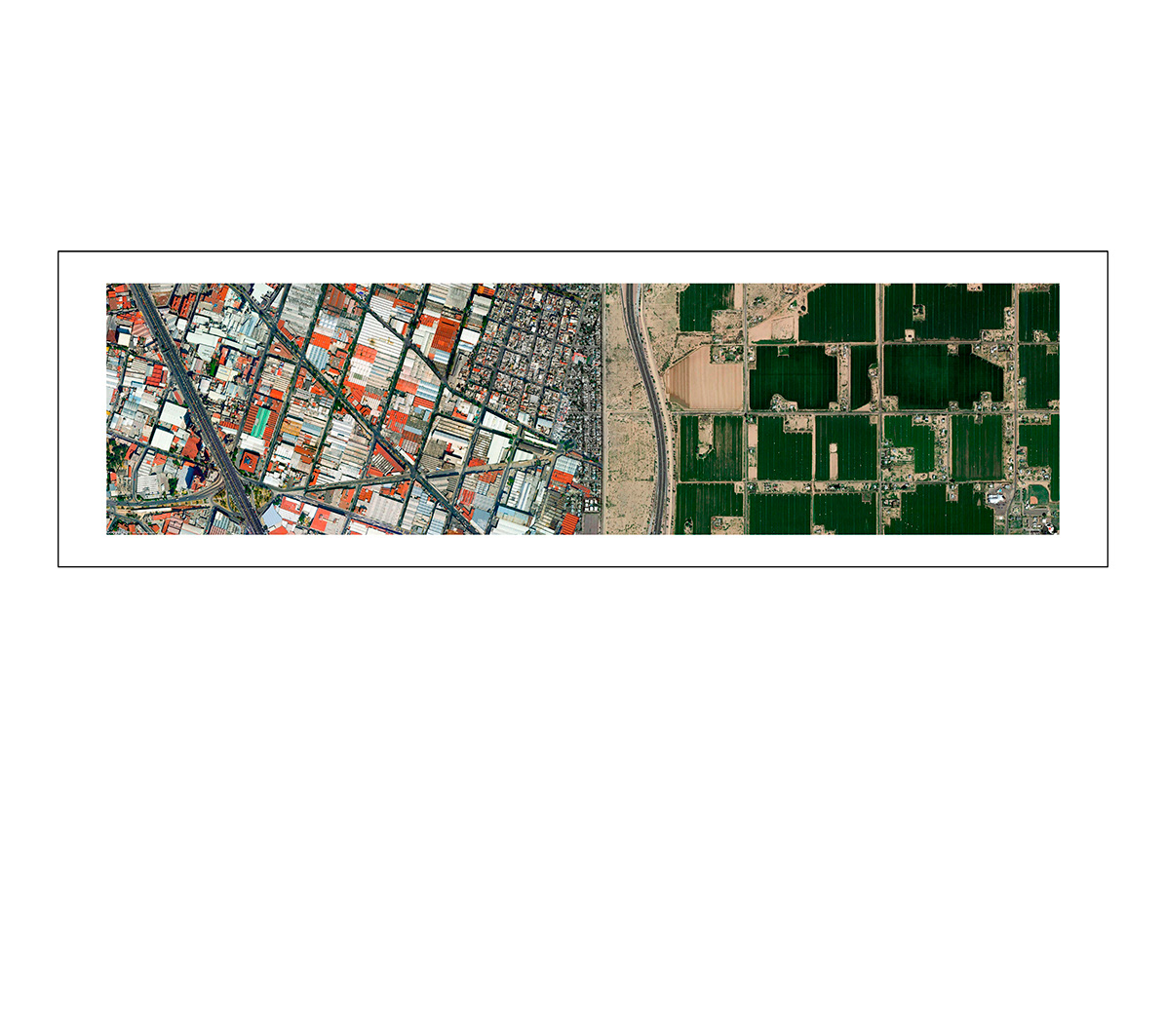 "No borders" series is about the frustration of living in a so-called progressive liberal world in contrast with the increase of nationalism, borders and "You and me and them" ideas - even though we live in a world of constant flux of people and things moving around the world like never before. 
Using satellite images of places in conflict, I merge the boundaries created by mankind so these places become one new place: a new imagined landscape free of discord.
The places, countries and people when looked from above seem from the same place. The world from above have no borders.
40 x 35cm - printed on Hahnemühle Photo Rag 308gsm (fine art smooth matt) - Edition of 10