This is the documentation of the live performance which happened on Sunday 17th May 2020 at 7pm GMT on the LIVE feature of Instagram. 
We used @chelseamafa account as the host of the performance. For full performance please go to : https://www.instagram.com/tv/CATIM9tl_kc/ The group/lineup is Maria Stebanell, Eva Bra Brakardottir, Tanya Hlavatskykh, Claudia Sambo, Dani Tagen and David Mook. 
Review: "A superb achievement … truly of the moment" Like Lick has managed to combine a work that has political aspects, formal abstract attributes and humour, and a critical relationship to the body, in quite short time. It can be at times confusing, but in a good way. Its inclusion of reflections from the screen, filmed screens, and overlaid, conflicting sounds ('where is the edge of the work?') reminds us of early video works or experimental film from 1970s, building on the cinematic devices of split screen, text/image. This piece responds to the current situation very well, and also tests the boundaries of what is permitted. In many ways it is 'Anti-Tech' – the montage is confusing, muffled, conflictual, blurred, the content is 'un-PC' -but these are transformed into mechanisms of non-compliance. It is significant piece, 'of the moment', and a superb achievement in terms of collaborative endeavour." Jeff Dennis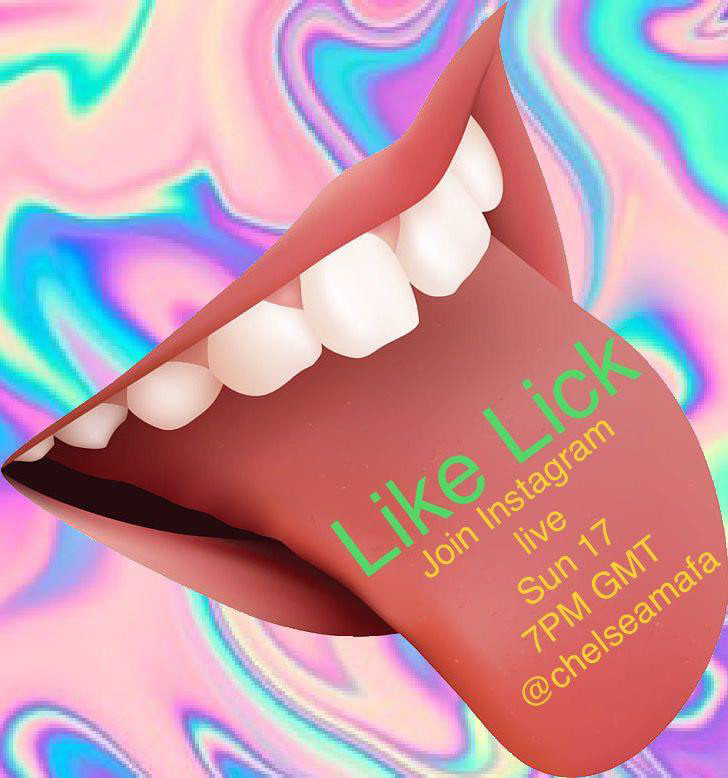 UPDATE October 2022 - Instagram unblocked the performance!